Dr. Khawaja Sajid Aslam is a highly experienced and skilled Consultant Orthopaedic Surgeon at Nazeer Hospital. With over years of experience in the field of Orthopedics, He has earned a reputation as one of the best orthopedic surgeons in the region.
He is a specialist in the treatment of a vast array of orthopedic conditions, including arthritis, sports injuries, fractures, and degenerative joint disease. He is exceptionally skilled in the latest minimally invasive surgical techniques, including arthroscopy and joint replacement surgery.
He is committed to providing the highest quality care to his patients and takes a patient-centered approach to treatment. He takes the time to fully understand each patient's unique situation and collaborates closely with them to design a customized treatment plan that meets their individual requirements. He is known for his compassionate and empathetic approach, and his patients appreciate his commitment to providing the best possible care.
At Nazeer Hospital, He works with a team of orthopedic experts to give his patients the most modern and successful therapies. Whether a patient is suffering from a minor injury or a complex condition, Dr. Khawaja Sajid Aslam and his team are dedicated to helping them achieve optimal health and function.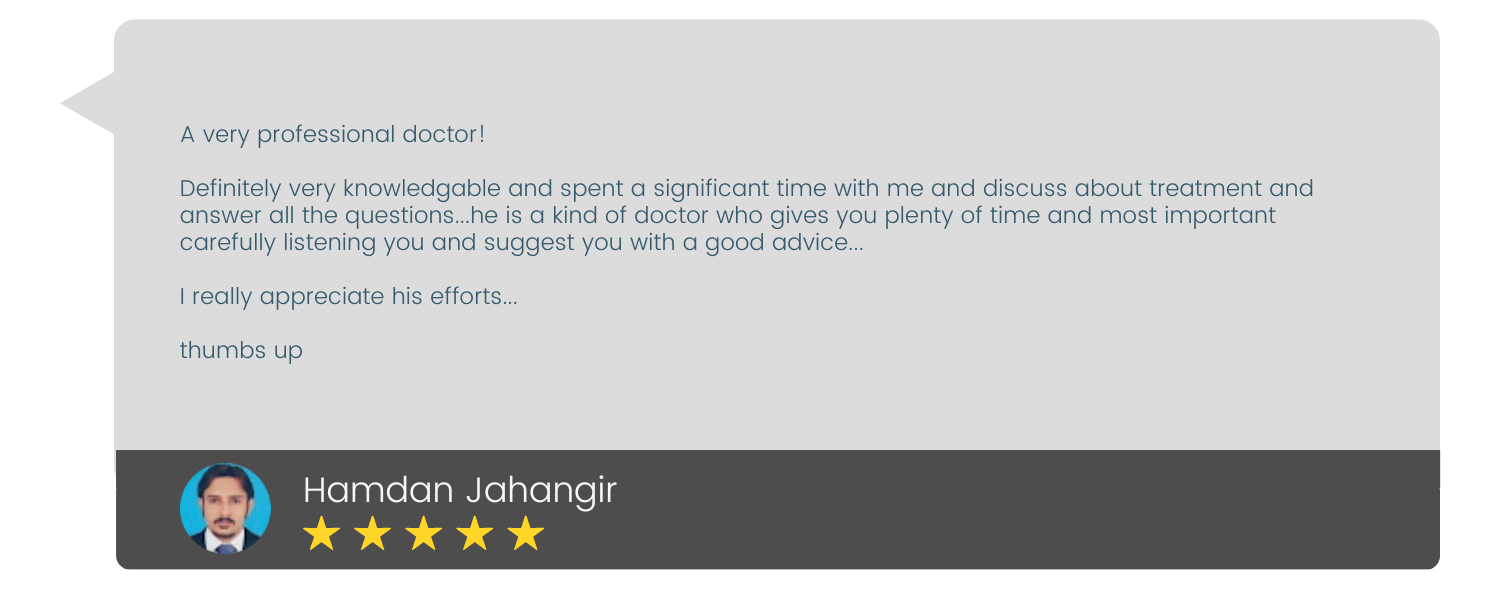 Frequently Asked Questions
1- How can I book Dr. Khawaja Sajid Aslam?
2- How soon can I book an appointment with Dr. Khawaja Sajid Aslam?
It depends on his daily schedule which is Monday to Thursday, 11:00 AM to 01:30 PM, therefore it's advisable to call 051-8742883 or visit our website to make an appointment with Doctor.
3- What languages does Dr. Khawaja Sajid Aslam speak?
He frequently speaks Urdu and English.
4- Where is Dr. Khawaja Sajid Aslam currently practicing?
He is currently practicing at Nazeer Hospital, Peshawar Road, Rawalpindi.