Breastfeeding Essentials - Basics for Successful Nursing
Updated on August 1, 2023
Breastfeeding is a natural and beautiful way to nourish your baby, providing them with essential nutrients and building a strong bond between mother and child. However, for many new moms, breastfeeding problems could arise, which can seem daunting and overwhelming. In this basic guide, we will cover the breastfeeding essentials, from understanding how much milk your baby needs to the benefits of breastfeeding for both baby and mother. We will also delve into the differences between colostrum and breast milk, discuss what happens during the first few feedings, and address potential complications for both baby and mother.
How Much Milk Does My Baby Need?
One of the most common concerns for new mothers is determining how much milk their baby needs. It's important to remember that every baby is unique, and their milk intake can vary. On average, newborns consume about 1.5 to 3 ounces of breastmilk per feeding in the first few weeks. As your baby grows, their intake will increase, and by the time they are one month old, they may consume 2 to 4 ounces per feeding. It's crucial to watch for hunger cues, such as sucking on fists or rooting, and feed your baby whenever they show hunger. Remember, breastfeeding essentials begin with identifying the questions your baby might be giving you.
Understanding the process of milk production can help demystify breastfeeding. Milk is produced in specialized glands within the breast called alveoli. These glands are stimulated by the hormone prolactin, which is released when the baby latches onto the breast and begins to nurse. The more frequently and effectively the baby nurses, the more milk the mother's body will produce. Establishing a good latch and nurse on demand is important to ensure an adequate milk supply.
How do colostrum and breast milk differ from each other?
Colostrum is the first milk produced by the breasts after giving birth. It is often called "liquid gold" due to its rich composition of antibodies, proteins, and other essential nutrients. Colostrum provides the newborn with a boost to their immune system and helps establish a healthy gut flora. After a few days, colostrum transitions into mature breast milk, which is thinner in consistency but still provides all the necessary nutrients for the baby's growth and development.
Benefits of Breastfeeding
Let's explore the various benefits that breastfeeding provides for both the baby and the mother
What Happens During the First Few Feedings?
The first few feedings are crucial for establishing breastfeeding and ensuring a good milk supply, by paying attention to the basics of breastfeeding essentials and reading your babies cues, this process can be performed smoothly and give maximum benefits to the infant with minimum discomfort for the mother.. The baby may initially receive colostrum, which provides important antibodies and nutrients during this time. The baby's suckling stimulates the mother's breasts to produce more milk. It is normal for the baby to nurse frequently, typically every 2 to 3 hours, during this period. This frequent nursing helps stimulate milk production and establishes a good milk supply for the future.
It's important to seek support from a lactation consultant or healthcare provider if you encounter difficulties during breastfeeding. We at Nazeer Hospital, offer
guidance and assistance
to overcome these challenges.
Remember, seeking help and guidance from
healthcare professionals
or lactation consultants can make a significant difference in overcoming these challenges and ensuring a successful breastfeeding mom journey.
How Does Nazeer Hospital Support Breastfeeding?
Nazeer Hospital recognizes the importance of breastfeeding essentials and offers comprehensive support to new mothers. Our lactation consultants provide guidance and education on breastfeeding essentials and basics, techniques, latching, and positioning. We also offer assistance in addressing any complications or challenges that may arise during the breastfeeding journey.
Nazeer Hospital creates a nurturing environment that promotes breastfeeding and provides resources to empower mothers with the knowledge and confidence needed for successful nursing.
Nourishing your baby through breastfeeding is a wonderful and innate method. Understanding the breastfeeding essentials and basics, such as how much milk your baby needs and the process of milk production, can help you confidently navigate the journey. Recognizing the benefits of breastfeeding essentials for both baby and mother reinforces the importance of this nurturing bond.
By paying attention to the fundamentals of breastfeeding essentials and understanding your baby's cues, you can ensure a good milk supply. This process can be performed smoothly, providing maximum benefits to the infant while minimizing discomfort for the mother. Although complications may arise, seeking support and
guidance from professionals
like lactation consultants can help overcome challenges and ensure a successful breastfeeding essential experience. With the support of Nazeer Hospital, breastfeeding mothers receive the necessary care and assistance to make their breastfeeding journey rewarding and fulfilling.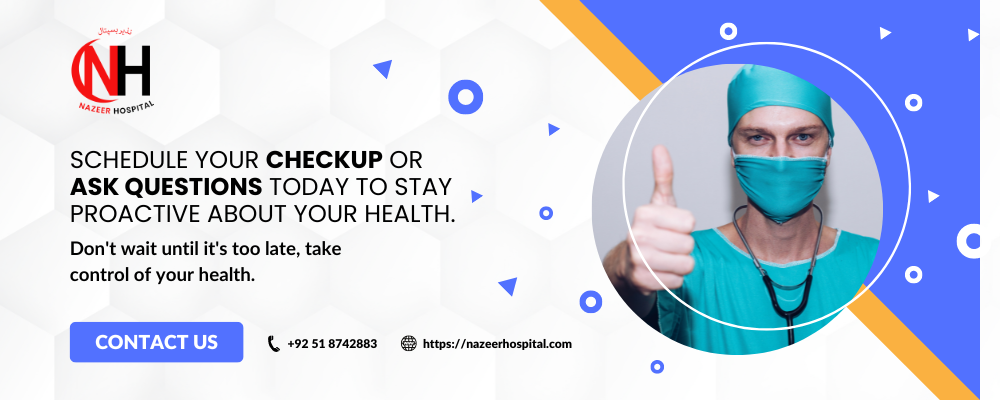 Frequently Asked Questions
I am a dedicated and compassionate medical professional with expertise beyond clinical practice. With an MBBS (RMP) qualification, I have a comprehensive understanding of medical science and have harnessed this knowledge to positively impact the healthcare community.

As an accomplished doctor, I have gained valuable experience working as a House Officer at Al-Nafees Medical College and Hospital. During this period, I underwent a comprehensive internship of one year, which included rotations in various disciplines, such as General Medicine, Dermatology, General Surgery, and Gynae/Obs. This diverse experience has equipped me with a well-rounded perspective on healthcare, enabling me to better understand the complexities of patient care and the diverse needs of individuals.

In addition to my clinical duties, I have taken on the role of an author, writing articles related to medicine and healthcare. I am driven by a passion for spreading awareness and educating the masses on maintaining hygiene, promoting good health practices, and encouraging preventive measures to combat illnesses.